Promoting young talents
Sustainable high-quality science hinges on promoting research competence, innovation, and academic training. movisens promotes numerous programs to support our future scientists. As a company closely connected to science, movisens strives to raise awareness of the benefits of Ambulatory Assessment, and demonstrate the importance of qualified employees and practical experience. movisens invests in the long-term promotion of emerging scientists with various projects:

Student Projects
movisens understands the value of student projects, enabling researchers to test hypotheses in a pilot study and providing students valuable experience in study design and execution. movisens supports students with innovative ideas through the loan of our sensors for a limited time and/or free credits on our experience sampling platform - movisensXS.
To apply for your student project, please fill out the application and send it to info@movisens.com.
Download Application Form

We consider your application in terms of creativity and innovation, and notify you of acceptance or recommend modifications. Upon the completion of your project, we feature it on our website, and also have a brief conversation with you about your experience with our products.
The support for the student projects remains limited to 6 sensors for a period of 6 weeks, and only available for students within the EU.
Student Project of the Year Award
Every successfully completed student project can take part in our competition for "Student Project of the Year Award". Attractive prizes await the winner. We consult a guest panel of judges who vote based on creativity, innovation, and execution. We look forward to your entry and wish you every success!
Events for young scientists
movisens regularly supports various partners implementing events for young scientists, through exclusive workshops and webinars, as well as through financial support. We provide students with knowledge for planning and implementing their study, as well as practical assistance in the implementation of innovative research methods.
movisens is an official partner of the "Young Scientists" commission of the German Association for Sports Science (dvs). Through this cooperation, we offer exclusive workshops on topics of ambulatory assessment at the commission's young scientists' conferences as well as at the annual dvs conference. Through the financial support of movisens, we promote the publication of the scientific magazine "Ze-Phir".
movisens also sponsors the ASP Young Scientists Conference, which offers interested young scientists from the field of sports psychology a scientific exchange as well as social and sporting programmes.
Scholarships
We participate in the peer mentoring programme of the division of Biological Psychology and Neuropsychology of the DGPs in the form of scholarships. These scholarships are offered to teams of two PhD students or two postdocs who are jointly implementing a research project. movisens proudly facilitates many important research projects with this funding and plans to expand our support.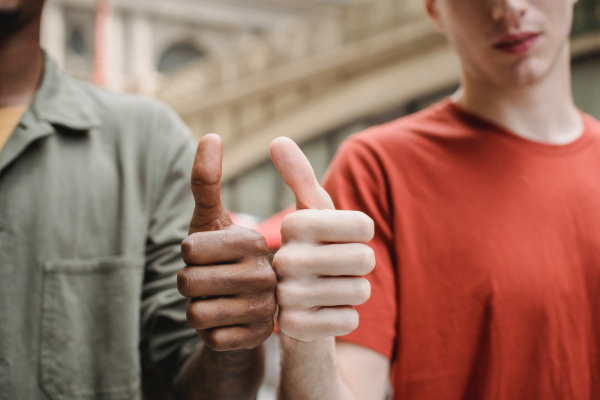 International Co-operation Programmes
This year movisens takes part in a DAAD (German Academic Exchange Service) project for the first time. The focus of this international cooperation is the promotion of young scientists and the improvement of teaching in Egypt. In this context, movisens provides sensors and software for the summer school and presents a workshop on Ambulatory Research Methods and Technologies.